Awareness on Self-Harm for Primary Health Centre Doctors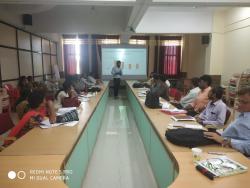 Primary Health Centres are the government owned health units that cater to the basic health needs of the rural population. These centres are the first point of contact for the health services in the rural area. Primary health centres have one or two doctors who attend to the patients who come to the respective areas.
Primary Health Doctors of Chamarajanagar district were invited for 2-day training on Mental Health Disorders by the District Mental Health programme team. SASHI Team was invited by the DMHP team to conduct an awareness programme on Self-Harm.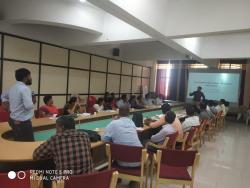 16 PHC doctors participated the training programme.
The programme was held on 28-5-2019 at the District Health Office Training Hall at Chamarajanagar District.
After the introduction to SASHI project, the session progressed by informing about self-harm, burden of self-harm, myths and facts on self-harm.
Publication date: 28 May 2019