Awareness on Self-Harm for AYUSH Doctors
Ministry of AYUSH. The ministry of Ayurveda, Yoga and Naturopathy, Unani, Siddha and homeopathy, abbreviated as AYUSH, is a governmental body in India purposed with developing, education and research in the field of alternative medicines including Ayurveda, yoga and naturopathy, unani, siddha and homeopathy.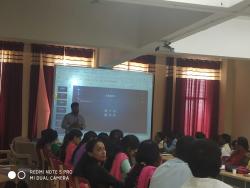 AYUSH doctors from Chamarajanagar districts were invited by the district mental health team for a one-day training programme on mental health disorders. SASHI team was invited to conduct awareness session on Self-Harm and introduce SSHI project to the participants.
The programme was held on 22-5-2019 at the District health office training hall, Chamrajnagar.
A total of 39 AYUSH doctors from the district of Chamarajanagar attended the session.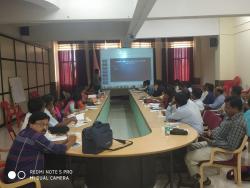 After the introduction to SASHI project, the session progressed by informing about self-harm, burden of self-harm, myths and facts on self-harm.
The doctors reported that the programme was helpful both at professional and personal front to address the issue of self-harm. They also reported that the programme has helped in identifying the warning signs of self-harm.
Publication date: 22 May 2019